StreamDisplay is StreamVision multimedia system for informative and/or advertising content display over an IP network.
StreamDisplay has been designed for different markets, such as hotels/residences, companies, shopping malls, airports, stadiums, public spaces... It offers a centralized way of communicating in real-time on various types of screens. 
StreamDisplay may also create an income in special situations.

StreamDisplay displays high-value information for promotion, advertisement or communication,  allowing to aggregate dynamically the following content:
Fixed or scrolling

pictures/texts



Stored video clips (Promotion, Information, mosaics...), unique or playlisted

Live video streams (Breaking News, targeted shows...)


Clocks

Flash animations

Online Web content (Weather forecast, Stock Exchange, Traffic...)

RSS feeds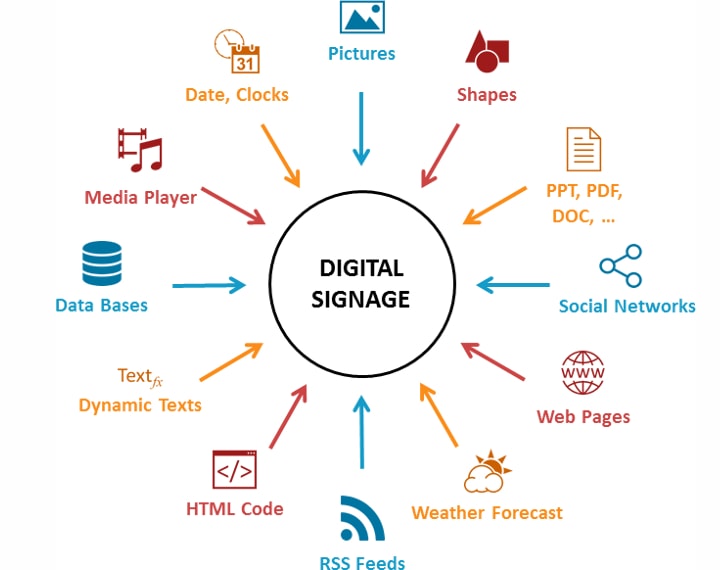 StreamDisplay can either be embedded in a Set Top Box, offered as a stand-alone client-server solution, or be integrated as a module in a complete StreamVision IPTV architecture.
StreamDisplay includes the following functions:
Insertion of various objects and screens design

Management for multi-format files

Programmed distribution through the IP network on any type of video terminal

Centralized real-time update of multimedia content

Reporting of all activities, and statistics

Centralized system administration, locally or remotely through the Internet

Emergency notification display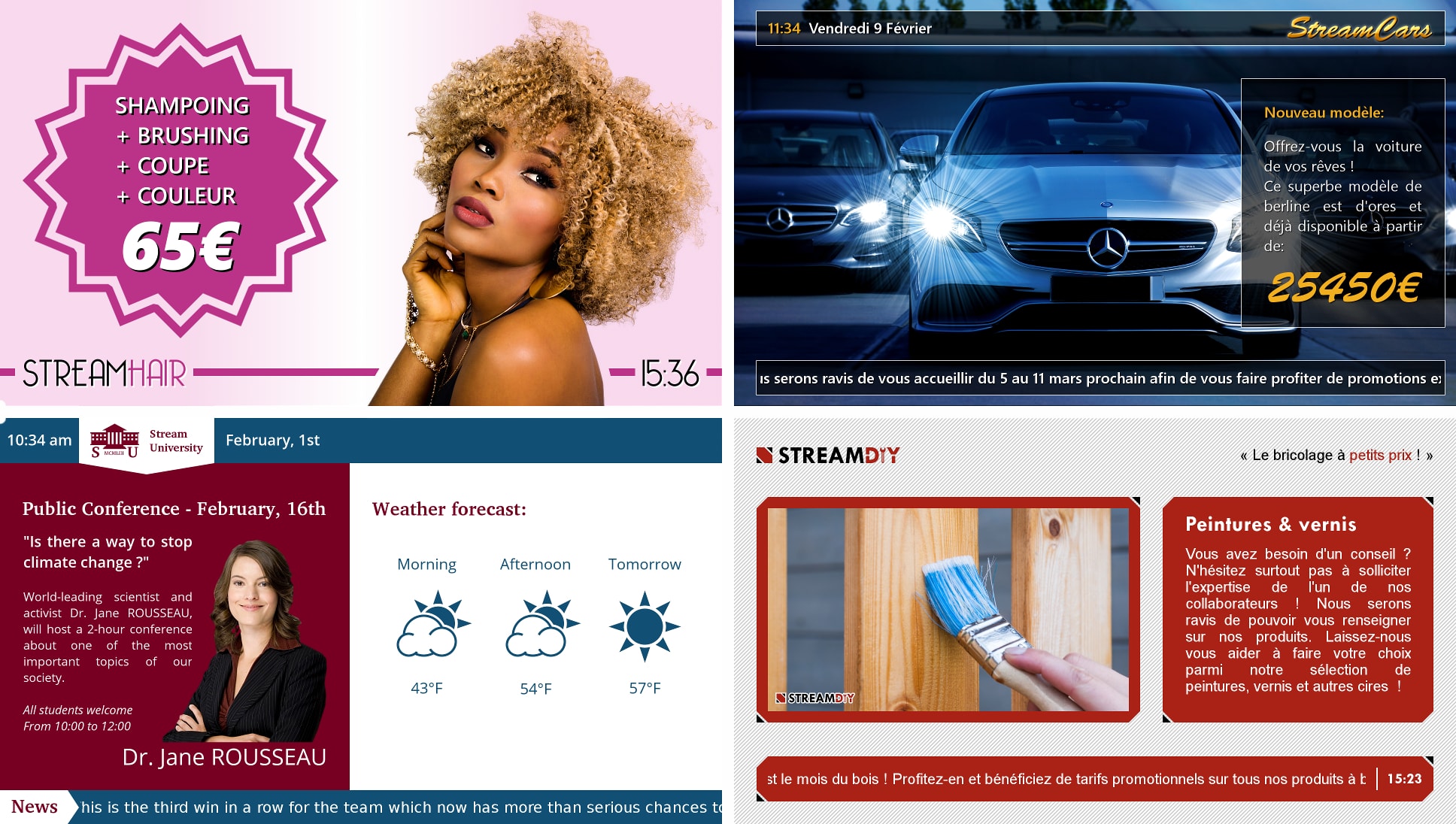 More information here: www.streamdisplay.com