The Video on Demand Solution is StreamVision's complete and intelligent turn-key solution which allows a user to acquire and watch a video chosen among a custom selection.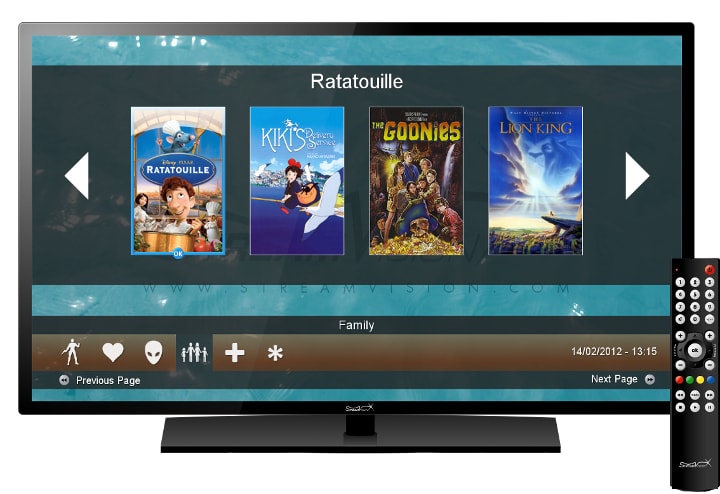 It is physically composed of clients (Set Top Boxes, Smart TV's, ...) connected to video content server(s) over a LAN. It offers the following features :
Customization of the service for each end user (content, graphical interface, prices...)

Frequent updates of the available audiovisual content

System and user logs (remote management, purchase list, statistics consultation) allowing to keep the content providers up to date

PMS interfaces management allowing a simple or personnalized automatic billing

Possibility to customize graphical user interfaces

The Video on Demand administration include the following assets:
Local or remote administration through a user-friendly web interface

Server hardware monitoring (CPU, memry, network, disk storage...)

Video content renewal through automated file transfers

Movie cover upload on the server and assignment to movie

Statistics consultation over a chosen period (number of views, turnover...)

Customizable billing according to the administrator's policy (subscription, retail, VIP access...)

History of all activities and events

Embedded web administrator manual
According to the client's needs, Video on Demand can be either installed as an independent system or as a functional module of a complete IPTV architecture.