Our solution for Corporate market and commercial environments has been designed to match companies needs for:
Distributing local and internal information to any employee such as presentations (ppt slideshows...), graphics or pictures

Distributing numerous and various live TV/radio feeds to any laptop, workstation, billboards, anywhere in the building to each authorized employee.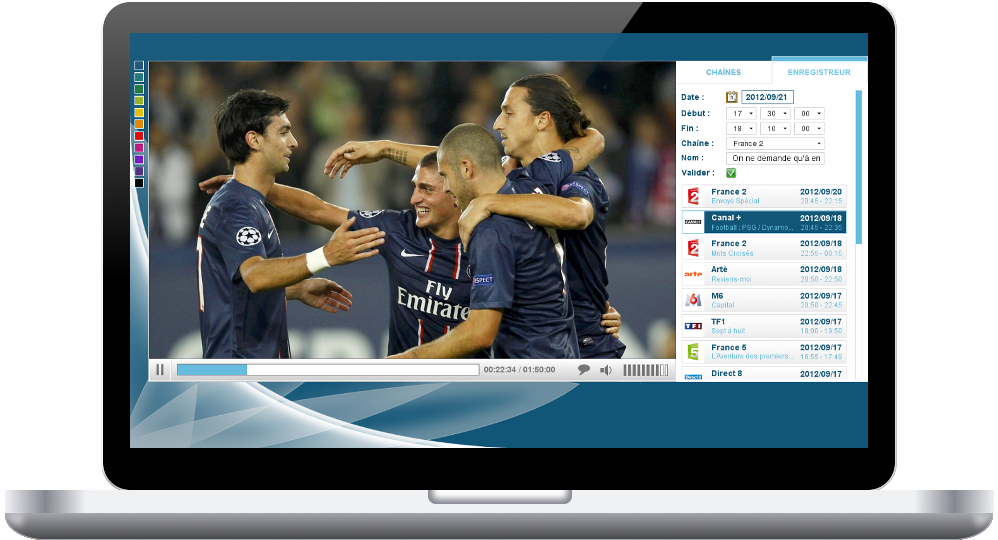 As it uses existing IP infrastructure, i.e. cabling, outlets and most of network appliances, and already installed laptops and workstations, StreamVision solution can be set up quickly, for a low investment, and implies minimal modifications of the existing installation.
StreamVision's Corporate solution is flexible and adaptable to any kind of building. Consequently, audiovisual terminals can be settled in various locations such as offices, conference&meeting rooms, public areas, or even elevators, which can be suitable in case of skyscrapers.
Main features and services available are:
Fully digital live TV&radio reception and distribution through standard IP network

Various end user terminals administration (PCs, Set Top Boxes, different browsers)

Enhanced features for administrating computers (addressing schemes, access rights, user groups, specific content adressing, remote operations, monitoring and statistics handling...)

Notifications (emergency / promotional / informative messages pushed on groups of terminals…)

Mosaics Display

Up to thousands end users management

Various external and internal audiovisual sources handling, such as DVB, analog, ADSL, camera…

Recording, archiving and browsing capabilities
Global web based administration and management from any authorized computer

Fully customisable end user graphical interface (digital multi-sources mosaic and tailored skins…)

Dedicated features for bandwidth saving, optimization by QoS settings

RSS feeds handling
Combined with voice over IP and Internet access, StreamVision's Corporate solution is an efficient element of a fully integrated 'triple play' IP environment.