Dr. Morsli bring his medical practice into the future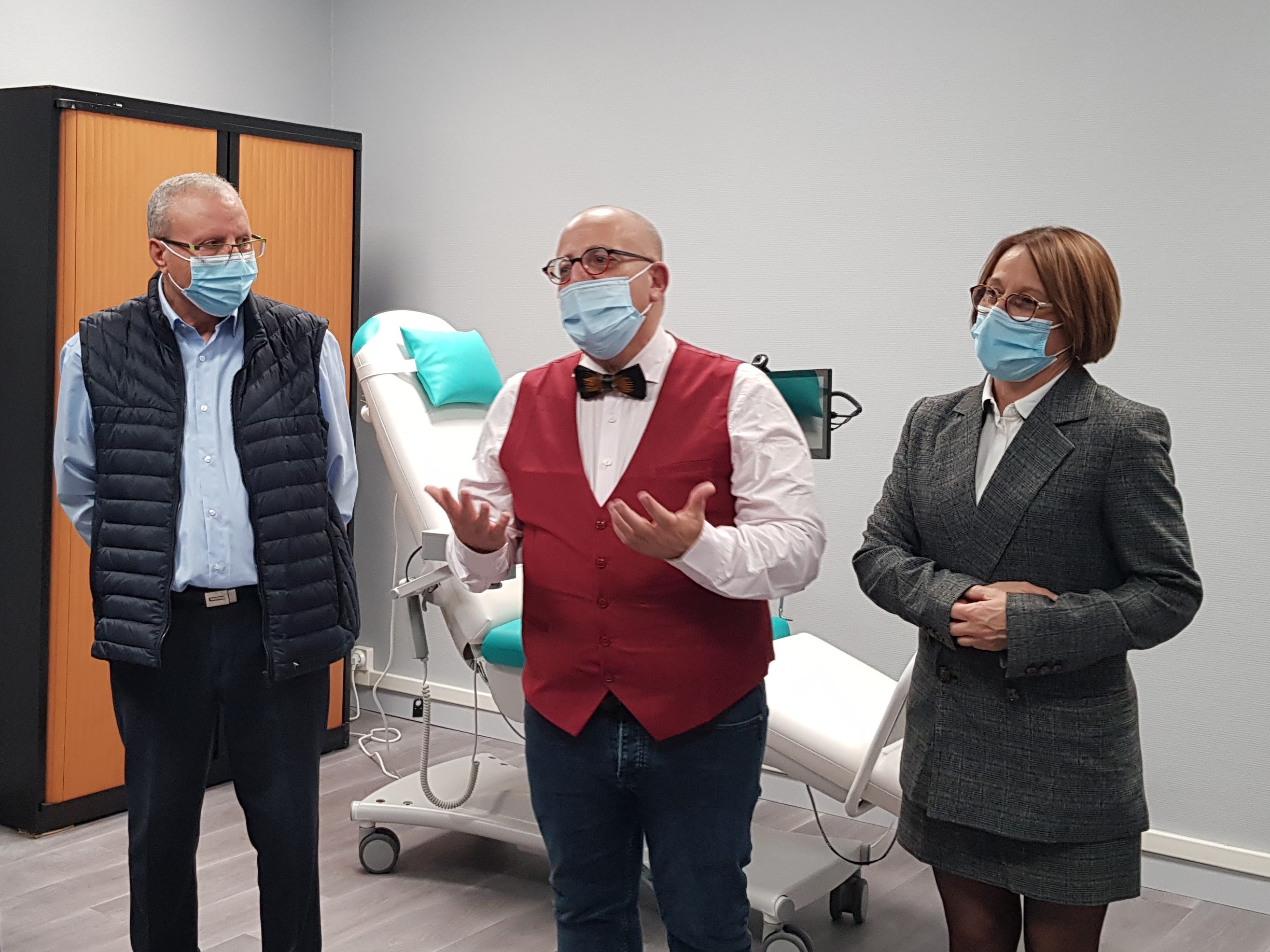 General practitioner, nephrologist and Chief Physician at the Bricy-Orleans Air Base, Doctor François Morsli wishes a generous medicine that is accessible to as many people as possible. Rather than spending time filling in documents by hand or taking records, he opted for an innovative practice, equipped with the latest technologies, which will allow him to increase the number of his patients, especially those who no longer have a doctor due to medical desertification. Helped in doing so by Catherine Burette, her collaborator and healthcare manager, Dr. Morsli brings his practice to the future by equipping his practice with a digital reception desk, an on-board console worthy of the best science fiction movies and a Check@flash support to diagnostic armchair from StreamVision. The patient's journey is thus digitally recorded from start to end, everything is secure and easy to use. The network architecture was designed by the company IMMINANT, specializing in online appointment booking and flow management.
After choosing the purpose of its visit at the reception terminal, the patient is taken care of by Ms. Burette who will accompany him/her in a dedicated space to the Check @ flash support to diagnostic armchair to take its medical information. The patient remains dressed and has to sit in the chair for 5 minutes only. All the constants, including an ECG, are taken, collected in a non-invasive way and sent directly to Dr. Morsli's secured server, which has all the elements to communicate with his patient and establish his diagnosis.
The installation of the Check@flash chair in a doctor's office is a first for StreamVision, which intends to capitalize on this experience to perfect its concept and adapt it as best as possible to the needs of doctors.