La télémédecine, une nouvelle façon de soigner les patients dans un contexte de désertification médicale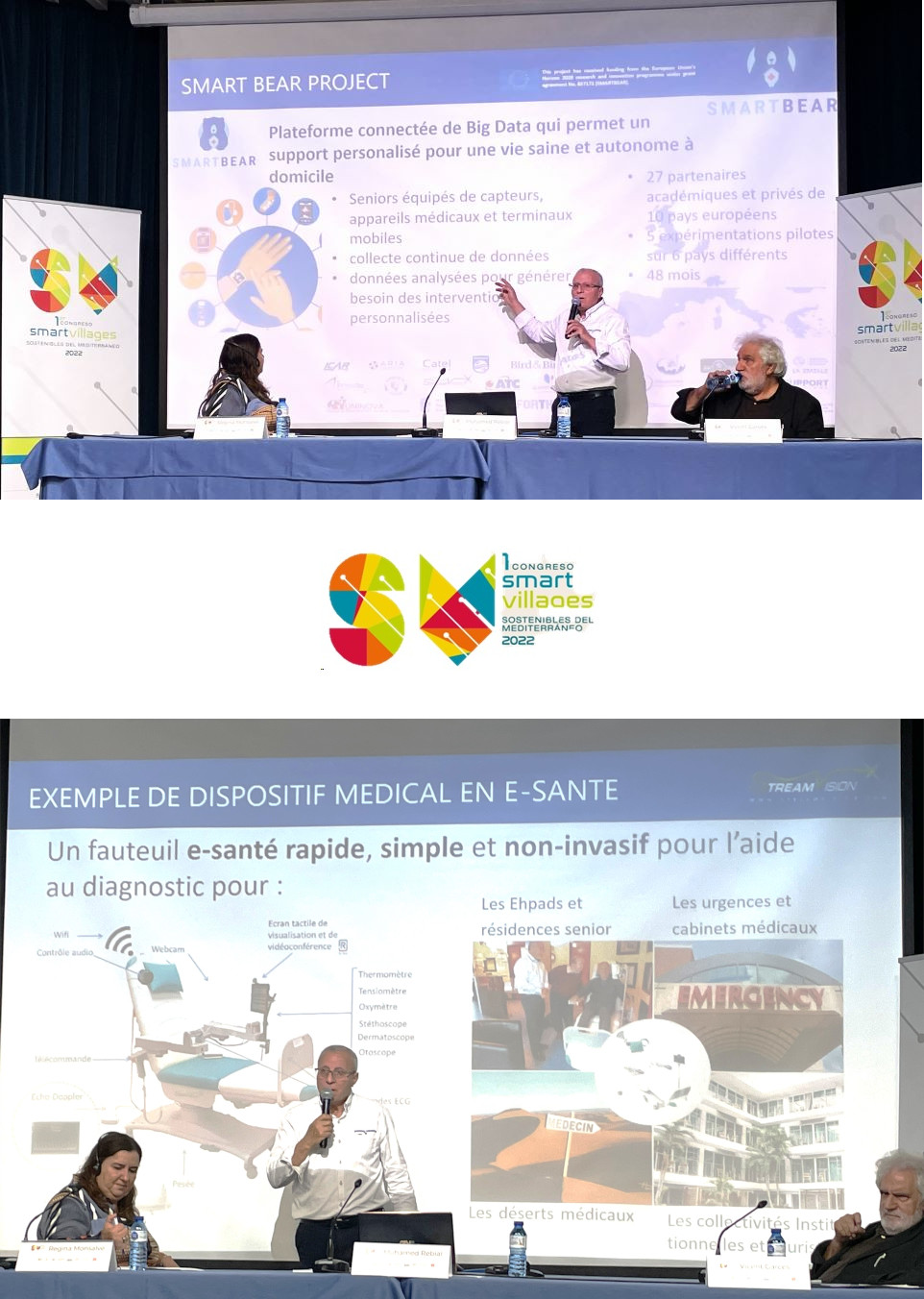 StreamVision is pleased to announce that Dr. Mohammed REBIAÏ, StreamVision's president, spoke about telemedecine in the "Smart Villages 2022 Congress" on 22nd October 2022 in Alicante, Spain.
This 3 days congress was addressing the models linked to the use of ITC in rural Mediterranean environments and took place in Alicante, Valencia and Castellón.
This initiative was coordinated by the El Olmo Foundation, a non-profit organization created to improve the living conditions of rural populations, and the Mediterranean Citizens Assembly Foundation (FACM), a network that promotes dialogue, proposals and citizen action.
See more on Smart Villages 2022 website: smartvillages2022.es
Video intervention (28:39:00): 22_10_2022 Congreso Smart Villages. Sede Alicante - YouTube